Samantha Wan is an Australian wool broker based in Melbourne. She is a passionate wool enthusiast & wool advocate.
Wool Business Specialist & Auctioneer
First generation Australian-born Chinese Macanese
Originally from Western Sydney (Blacktown, New South Wales)
Dogmum to two Kelpie x Border Collies; Charlie & Bear.
"Ms Wan showed a passion and enthusiasm for wool and wool broking that is inspirational.. Sam is becoming the wool industry's true digital disruptor, through technological innovation that in the coming years, the entire industry will benefit from through greater community and client engagement."
— ANNABELLE CLEELAND. Stock & Land Editor, NCWSBA Competition Judge.
---
---
January 2020 | As featured in Country Style | 8 young Australians redefining farming and agriculture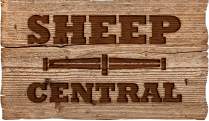 August 2019 | 2019 National Council of Wool Selling Brokers of Australia Wool Broker Award Winner | Top broker Samantha is living 'wool 24-hours'